Where Does Your Strength Come From?
Welcome to the "This and That" page!
T
wo new video submissions have just been added! You will be blessed by these!
What have you been doing to help you through the social isolation? Have you found a way to ease the stress and media frenzy?
Where do you see God in our world?
Please share with all of us!
If you have something to share please email it to Kristi at the church office. You can even use "snail mail" if you'd like!
Just a thought…..do you get up in the morning thinking, "WOW, I wonder what this day will bring!" Or, Woe is me, wonder what this day will bring!"
Your choice….sissy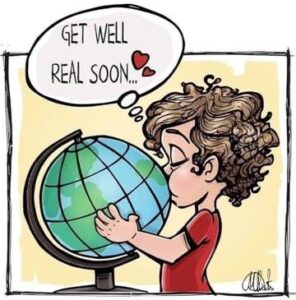 – Thanks Nancy!