T

hank you for visiting our church website. This is an important place where our members check for current information regarding church happenings, to view the recent photos in the photo gallery, and to watch video tapings of recent worship services.
We are excited to announce that we are open for "in person" worship!
To assure everyone's health & safety, First Presbyterian Church will be strictly adhering to the CDC guidelines for churches and will require masks to be worn throughout the service, temperature checks and 6 ft. social distancing to attend worship services. Information regarding the opening guidelines has been sent out to members and friends of the First Presbyterian Church. Please read over these carefully.
Mary continued her support of Arkansas' Special Olympics by participating in the 2001 Polar Plunge on February 27, 2021. She had a GREAT time and raised $565.00!
There were 48 plungers who took part and together they raised $9,200.00!!
Thank you to all who donated to Arkansas' Special Olympics and suppored Mary!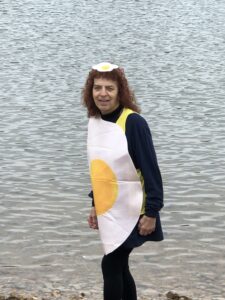 2001 Arkansas' Special Olympics Polar Plunge!