WHAT'S HAPPENING AT FIRST PRESBYTERIAN?
MISSION ACTIVITY
On March 1st, we began collecting toiletry items for the Alpha House Men's shelter in Mountain Home. The last day to donate is March 31st. Please consider donating:
TOOTHBRUSHES

TOOTHPASTE

BODY WASH AND SOAP

SHAMPOO

LOTION

DEODORANT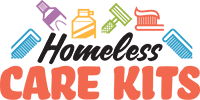 AARP TAX AIDE SCHEDULE FOR 2023
Location: First Presbyterian Church
1106 Spring St. Mtn Home, AR
(Across from Cooper Park)
DAYS OF OPERATION DURING TAX SEASON
Tuesdays Wednesdays Thursdays
STARTING DATE: FEBRUARY 1
On the Following Days we will be open from 9 am to 12 pm
NO APPOINTMENT IS NECESSARY
PLEASE DO NOT CALL THE CHURCH
When you come in,be sure to bring a photo ID of person(s) filing as well as a SS card or SS statement.
If you have dependents, we also need their SS card.