FIRST PRESBYTERIAN CHURCH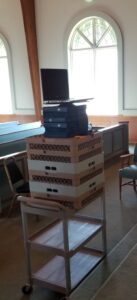 MOUNTAIN HOME, AR 72653
Pastor- Mike Clark
Welcome to our weekly virtual worship service here at First Presbyterian Church in Mountain Home, AR. Due to the Coronavirus outbreak in our area, sadly our church has not been open for "in person" worship services. However, we have "crossed over" into the world of digital technology, and are proud and pleased that we can bring a weekly worship service to you via our website.
We are only able to accomplish this with a small group of volunteers that have been a part of this learning experience since we began on March 22nd! The first virtual service was filmed in Pastor Clark's home, with his wife Jan, sitting around their kitchen table. Look how much we've grown!
If you are interested in serving in this important church mission as a lay reader or to help in the filming of the service each week, please get in touch with the office! We hope these worship services have let God shed some healing light into this bleak time.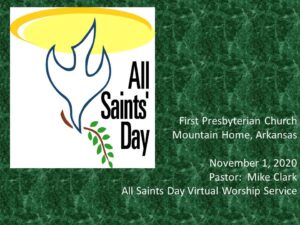 Video of November 1, 2020 Virtual Worship Service will be posted on Saturday October 31st.
An extra special thank you to our volunteers this week:
Dee Crapnell, Jan Clark, Marty Hasty, Karen Diers and Pete Wells.
Above is the link to the bulletin for Sunday November 1, 2020: "All Saints Day" Virtual Worship Service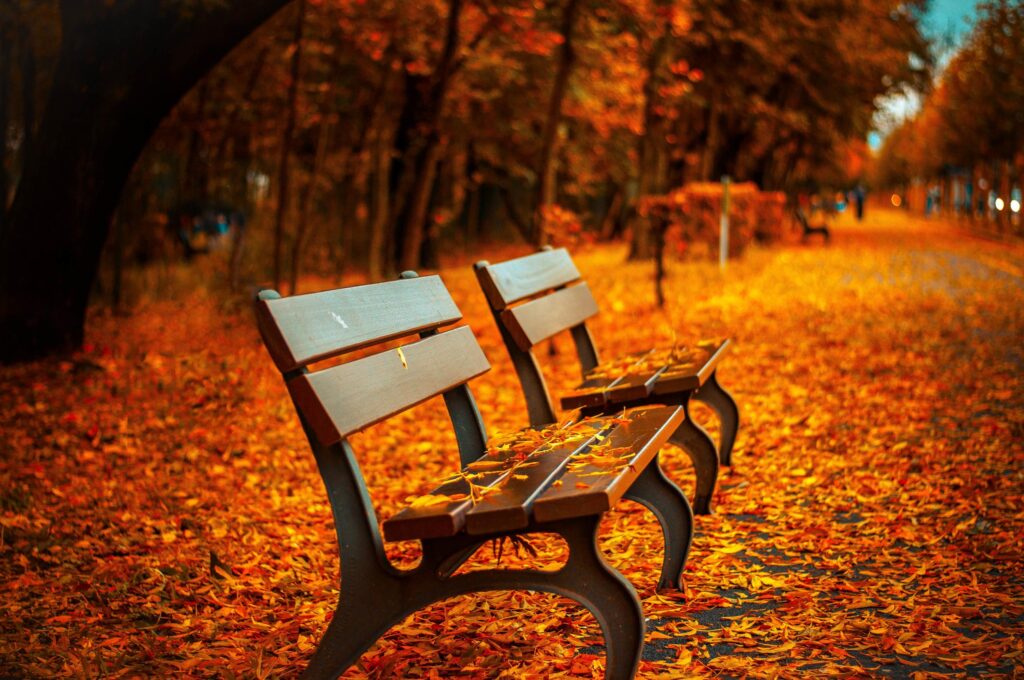 First Presbyterian Church Mountain Home, Arkansas
Virtual Worship Service: 10/25/2020
Click on the underlined link above for the weekly bulletin for Sunday, October 25, 2020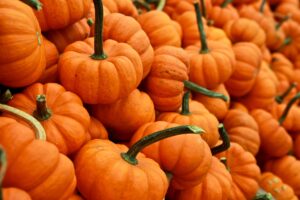 First Presbyterian Church Mountain Home, Arkansas
Virtual Worship Service: 10/18/2020
Link for weekly bulletin- Sunday October 18, 2020
Worship Service