If your photos are sideways, try using the Chrome web browser to view them. Some other browsers, such as Edge are not compatible with our website.
Pete and Sissy all "dolled up" and ready to celebrate their 67th wedding anniversary!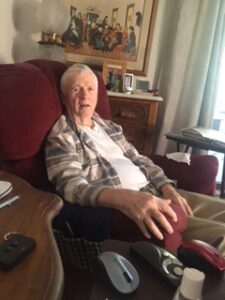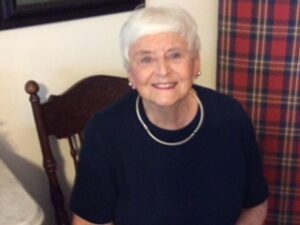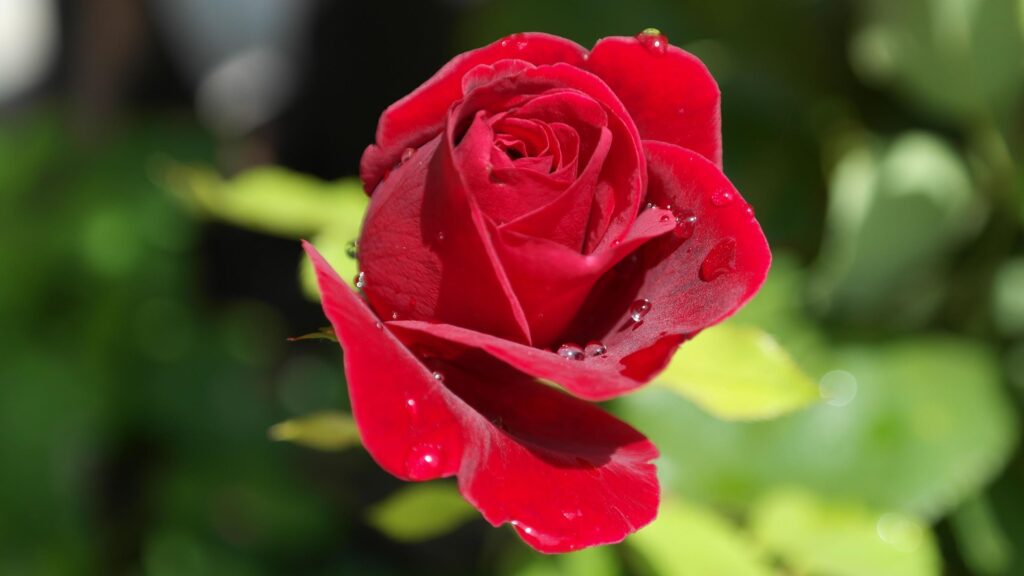 CONGRATULATIONS PETE & SISSY!
Y
ou've been caught looking at photographs of your church friends & family!
Do you have a photograph that you could share in this space?
Perhaps you just visited your grandchildren, or your pet has just learned a new trick that you caught on camera!
Send your photos to: fpcmh@centurytel.net.
If you have a problem sending in your photos from your iPhone, bring it in to the church office, and we will help!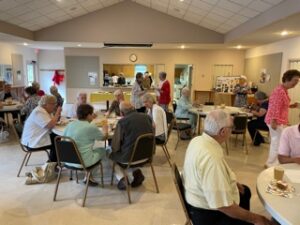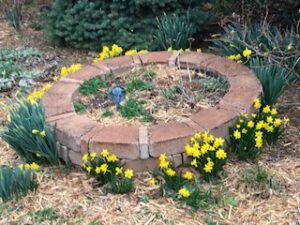 The Memorial Garden is getting ready for Spring as well!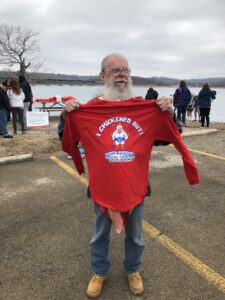 Ron "Chickened Out!" this year, (and has the t-shirt to prove it!) but still came out to the lake to take care of Mary and root her on!!
Thanks to P. Mike for taking the photos!!
This is a fun video link to a home video taken by Pastor Mike of the Clark's newest kid having some fun in the backyard. Just click on the underlined link below to watch!
Make sure to watch until she jumps off of the porch! 🙂
Make sure to enlarge the video once it starts. There is no sound!
HERE'S A SPACE FOR YOUR LATEST SNOW OR PET PALOOZA PICTURE!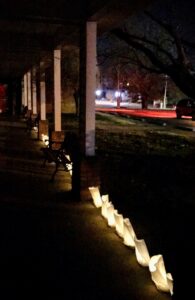 You are amazing Sarah!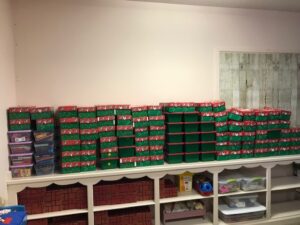 120 SHOEBOXES DELIVERED!!